Topic: Biblical Interpretation
Course Description: How often have you sat in a Bible study and wondered if all the different comments about a biblical passage are on target? How do you even know? Many people recognize the value of the Bible but lack the tools to properly understand what the Bible actually says, means, and applies to our life today. The results can be disastrous! The focus of this course is how to read, interpret and apply the Bible. This class will equip students to discover the biblical author's original intent, as well as how to apply it in relevant and legitimate ways today. We will cover everything from different Bible translations to different kinds of literature found in the Bible: poetry, narrative, prophecy, history, gospels, parables and wisdom.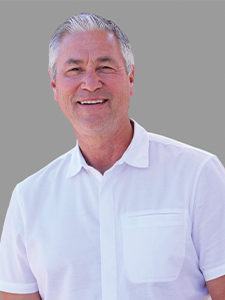 Instructor: Dr. Mark Mitchell
Mark Mitchell joined the staff at Central Peninsula Church in 1986 where he served as Lead Pastor. Mark was born and raised in the Bay Area. After graduating from Cal Poly, he attended Scribe School at Peninsula Bible Church in Palo Alto, CA. He also holds an MA in Church History from Denver Seminary and a Doctorate in Preaching from Gordon-Conwell Theological Seminary. Mark has published four books: Portrait of Integrity: The Life of Ray C. Stedman, The Power of His Presence, TEN: How the Commandments Set Us Free, and Immeasurably More. Mark married his wife Lynn in 1978, and they have three adult children and seven grandchildren.
Day/Times: Mondays, January 9-April 3, 7:00-9:00 pm (no class Presidents Day, Feb. 20)
Location: Sequoia Christian Church, 233 Topaz St. Redwood City, CA. 94062
Cost: $300.00 per person (includes textbook and materials) – PAY NOW
For more information: Contact Mark Mitchell at mmitchell@basom.com