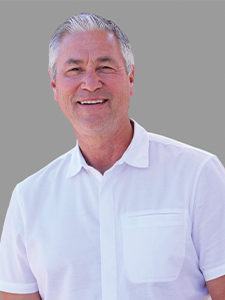 Mark Mitchell
Executive Director
Mark Mitchell joined the staff at Central Peninsula Church in 1986 where he served as Lead Pastor. Mark was born and raised in the Bay Area After graduating from Cal Poly; he attended Scribe School at Peninsula Bible Church in Palo Alto, CA. He also holds an MA in Church History from Denver Seminary and a Doctorate in Preaching from Gordon-Conwell Theological Seminary. Mark has published four books: Portrait of Integrity: The Life of
Ray C. Stedman
, The Power of His Presence, TEN: How the Commandments Set Us Free, and Immeasurably More. Mark married his wife Lynn in 1978, and they have three adult children and six grandchildren.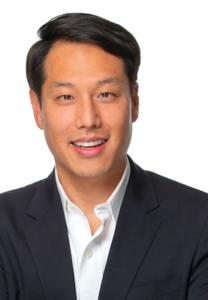 Ed grew up in the Bay Area and began attending Central Peninsula Church in 2014. He is currently the Chief Quality Officer at Inland Empire Health Plan, a mission driven Medicaid health plan. Prior to this, he held leadership roles at Blue Shield of California, advisory roles at healthcare focused venture capital firms, worked at a big data startup company, and was on a federal subcommittee advancing healthcare data. As an internist, he has served adult patients with intellectual and developmental disabilities and was a clinical instructor at Stanford Medicine. Ed earned his BA and MD from George Washington University, MBA from NYU, and MPH from Johns Hopkins University. He and his wife June have been married since 2016 and have 1 daughter.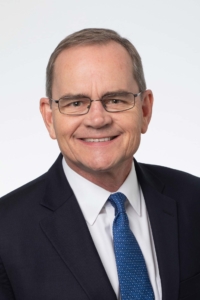 John retired from Apple, Inc in October, 2015 as their Vice President of International after almost fifteen years. He was responsible for the largest revenue piece for Apple, culminating in over $100 Billion in his last year. Prior to Apple, John was the CEO of Academic Systems, an educational content company which he sold to Lightspan, Inc. They took the combined company public on NASDAQ in February, 2000. For the ten years before that, he
served as the Vice President and General Manager of North America for Adobe Systems.
Earlier John held sales management positions at both General Parametrics Corporation and
Texas Instruments. He currently holds for-profit board seats for Hexagon AB; Securitas AB and three privately held venture-backed companies. He also sits on two non-profit boards – Young Life and the King Philanthropies foundation. John also is an advisor for Conductive Ventures – a technology venture capital fund. He earned his Bachelor's degree from the University of California at Davis. He and his wife, Nancy, live in Atherton, California and have attended Central Peninsula Church since 1978.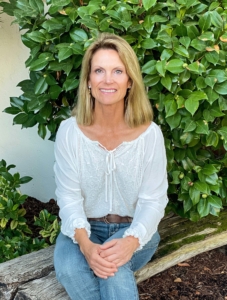 Although Julia grew up in a Christian home, her heart wasn't personally awakened to the wonder of her Savior until she was thirty years old. That awakening was propelled by an out-of-the-blue tug to read the entire Bible to decide for herself if God was real and really worth an 'all in' commitment. You guessed it; His Word was the game changer! Since then, she has had a passion to see others "get into His Word so His Word gets into them." Julia was involved in Bible Study Fellowship (BSF) for fifteen years; seven as a Teaching Leader and four as an Area Adviser, overseeing 13 classes in the Bay Area. She later served as the Director of Women's Bible Study (WBS) at Central Peninsula Church for nine years. Julia married Joe right after graduation from Salem College in 1983; all these years later, they are not only enjoying each other but also their three adult children and one grandson.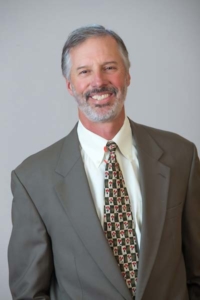 Jim's professional career spans 4 decades predominantly spent in commercial real estate investment and development. As President (10 Years) and board member (20 years) with Alexandria Real Estate Equities, he was part of a team that built the largest global owner, operator and provider of biomedical research space over the past two decades. With a total market capitalization of $30 billion, Alexandria has significantly advanced its mission of building the future of life changing innovation. Subsequently, Jim has been investing in and advising various start-up businesses and ministries. He currently serves on 5 for-profit and 4 ministry or advisory boards including Westmont College, Central Peninsula Church and Steve Bell Ministries. Jim and his wife Kim have been married since 1983 and are parents to 4 adult children. He earned his bachelor's degree at Claremont McKenna College.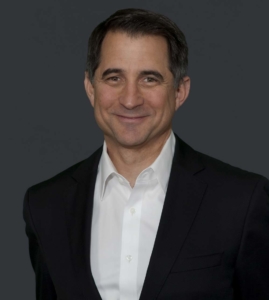 Michael is an ardent believer in the mission and vision of BASOM. Equipping pastors and leaders for vibrant and truthful ministry is the foundation of authentic church growth. Michael is a long term resident of San Mateo, with his wife, Candy Cotton (her real name). He is a father to three adult children: Amanda, Corrie and Joey. He is a career attorney with Farbstein & Blackman. He is an elder at New North Church, since its launch from Central Peninsula Church in 2018. Deuteronomy 6:5-7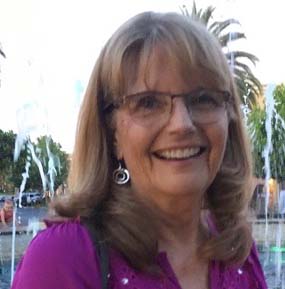 Marilyn has just recently retired from a 50-year career as an educator where her love for Jesus took her on many adventures. She was on the founding board for The King's Academy and served there as teacher, vice principal and teacher trainer for 17 years. In 2008, she left King's and founded Heritage Academy, a Christian elementary school in Los Altos. She constantly sought out teachers with three passions: Christ, students, and teaching. Her true joy is helping teachers learn to truly teach with the passion they proclaim. Marilyn has been married to Clif for 46 years and together they have served in Young Life where Clif was a director first, for the Bay Area, and then for Asia. They have three married daughters and seven grandchildren.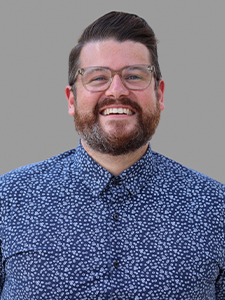 Kevin Sneed served as a BASOM Pastoral Resident, Generations Pastor, and is now CPC's Teaching Pastor. Kevin loves books, over-priced single-origin coffee, the Giants and the Warriors. If you enjoy Mario Kart, compete against Kevin! He is the master and rarely loses! Kevin tells us that most people would be surprised to learn that his parents are barely taller than five feet! He towers at over 6 feet tall! Kevin is known for his love of good conversation and his readiness to laugh.